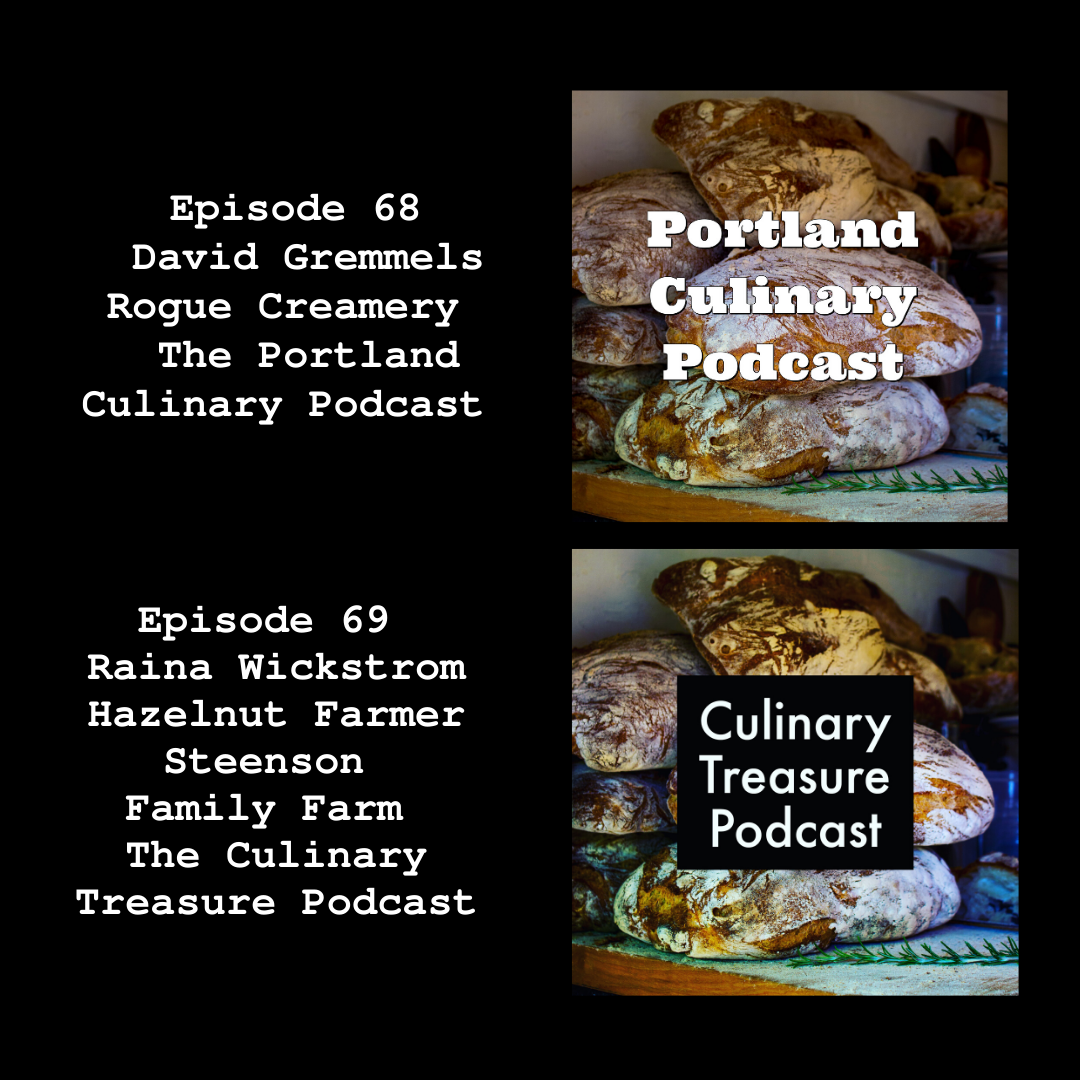 From The Portland Culinary Podcast to The Culinary Treasure Podcast
Episode 68 – The Portland Culinary Podcast
Episode 69 – The Culinary Treasure Podcast 
The Culinary Treasure Podcast started out as the Portland Culinary Podcast. The Portland Culinary Podcast had 68 episodes.
This change was made to better reflect that fact that we started doing podcasts all over the world and we were no longer a portland area only podcast.
We still have the same format and we are still telling culinary stories.
To see episodes 1 through 68 you can go to the Portland Culinary Podcast website –  https://www.theportlandculinarypodcast.com/
The Culinary Treasure Podcast
Chefs, Winemakers, Distillers, Bakers, and More – Culinary Stories You Will Love!
The Culinary Treasure Podcast is hosted by Steven Shomler and is part of the Culinary Treasure Network.
Follow The Culinary Treasure Podcast
 Website – www.culinarytreasurepodcast.com 
 Facebook – https://www.facebook.com/CulinaryTreasurePodcast/
Instagram – https://www.instagram.com/culinarytreasurepodcast/
YouTube (audio only – no video) – https://www.youtube.com/channel/UCYFs_8AxDxp5QOLe0gV22yg
Twitter – https://twitter.com/CulTreasure
Apple Podcasts – https://podcasts.apple.com/us/podcast/the-portland-culinary-podcast/id1144423445
iHeartRadio –  https://www.iheart.com/podcast/256-the-portland-culinary-podc-30948747/
You Can Listen to the Culinary Treasure Podcast on the Culinary Treasure Podcast website itself, on Apple Podcasts, iHeartRadio, Spotify, Google Podcasts, Amazon Music / Amazon Podcasts, The North Station Media Network, Stitcher, TuneIn Radio, Audacy, Deezer, Gaana, JioSaavn, YouTube, the Samsung Podcast app, and many other podcasts outlets.
Steven Shomler is the Host and Creator of the Culinary Treasure Podcast and it is brought to you by the Culinary Treasure Network www.CulinaryTreasureNetwork.com
#CulinaryTreasurePodcast